Vision and business activities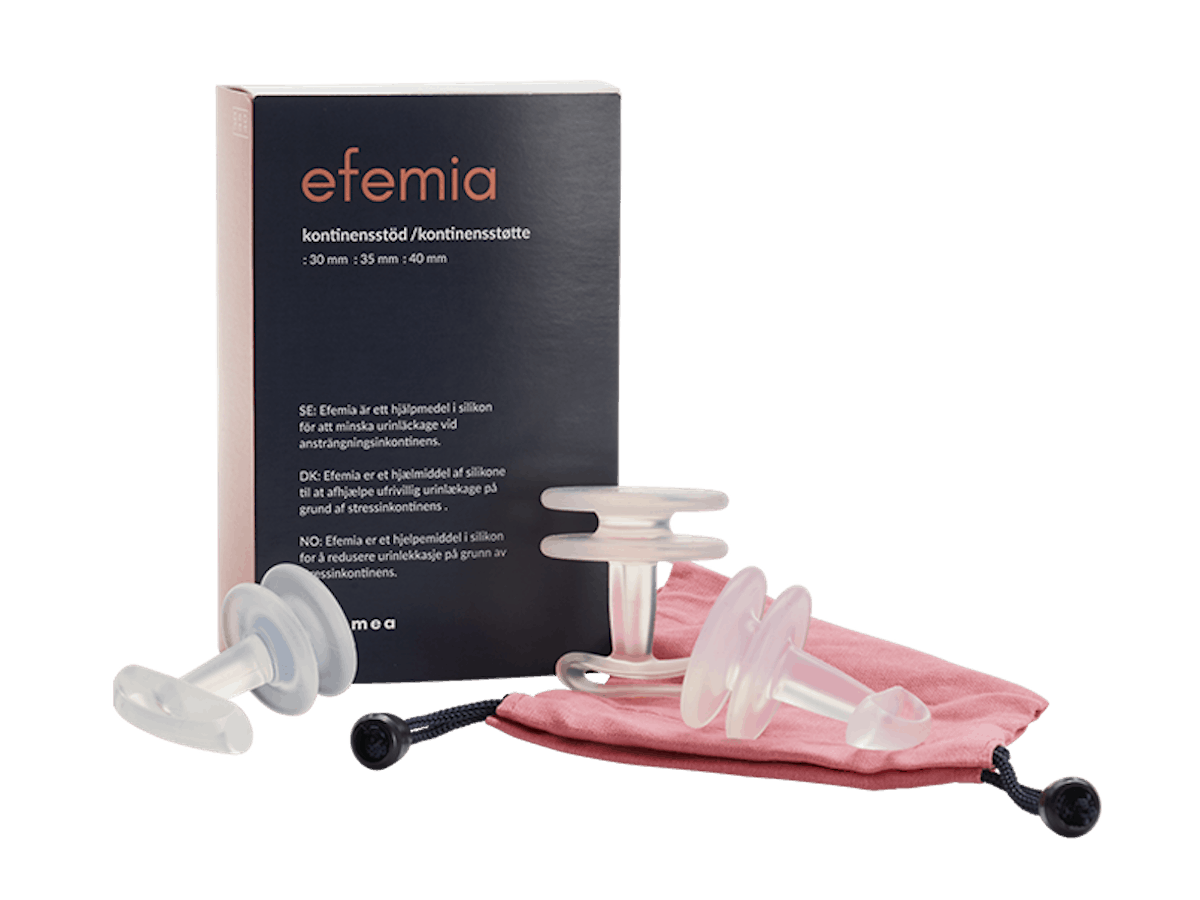 Invent Medic's vision is to facilitate everyday life for women around the world by improving their health and quality of life. The product portfolio shall include safe, effective and dependable products that are easy to use in everyday life.
Efemia bladder support, the company's first CE-approved and trademark registered medical technology product, was launched in the fall of 2018. The product is aimed at the millions of women around the world who are limited in their everyday life by stress urinary incontinence (SUI). The product has demonstrated high efficacy and safety in a clinical study, post-launch studies and a follow-up study with participants from the clinical study.
Efemia is easy to bring along and can be used when needed or during longer periods of time. Invent Medic has launched the product in Sweden, and it is available through distributors in Denmark, Norway, Germany and the UK. The company plans to launch Efemia on additional European markets in 2020 and thereafter in the United States. In Sweden, Efemia is available to buy online from Apoteket AB and Apotek Hjärtat, the two largest pharmacy chains in the country.
In addition to the international expansion with Efemia in focus, Invent Medic is also evaluating additional women's health products. This process has a special focus on vaginal health, and the company aims to be able to initiate studies with a second product in 2020.
Invent Medic's strengths
Capacity to develop and launch innovative, research-based women's health products

Global strategy to secure strong IP protection

Established sales in the Nordic region and large EU countries (Q4 2019), plan to launch in the US

Effective, scalable business operations with ongoing process to develop/evaluate additional vaginal health products
Efemia's advantages
Clinically proven protection during use equivalent to a TVT procedure – without surgery

Easy to use and to bring with you at all times

Developed for use during physical activities and training as well as during longer periods of time

An alternative to surgery is in demand as pelvic mesh use is prohibited in markets such as Australia, the UK and the US