Efemia bladder support is an innovative product that enables women of all ages to live an active life without having to worry about stress urinary incontinence (SUI).
The product is surgery free, proven to be effective and easy to carry with you. It can be used in specific settings, for example during exercise or other physical activity, or for longer periods of time in everyday life.
Efemia is available in three sizes for an optimal fit, and for new users there is a start-kit available with all three sizes included to make sure that the right choice is made from the beginning.
Users are advised to replace their Efemia every three months to ensure optimal function.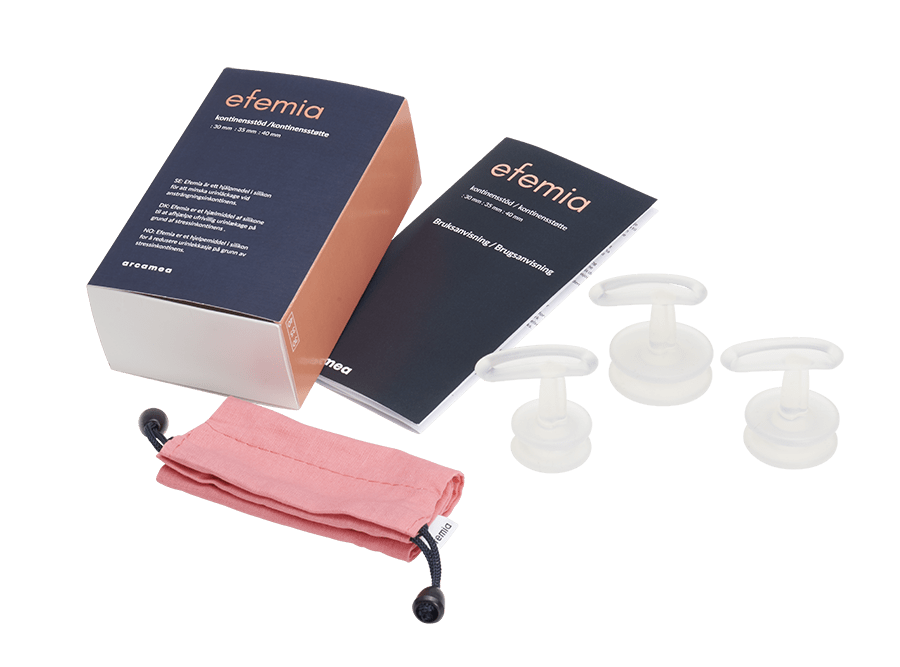 E

femia is made in soft silicone to be comfortable to use during training activities as well as for longer periods of time.

The illustrations above show the relative difference between the three sizes and how Efemia is to be placed to ensure optimal pelvic floor support.